GD-X3 Hard Box Cigarette Packing Machine
Part Details
Brand:

Model:

OEM Part#:

Location: /

Specification:

Part ID: 39834
Description
X3 is a single track hinge-lid packer with a manufacturing capacity of 500 packets per minute.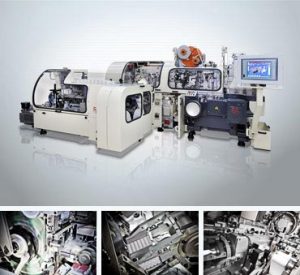 It is known in the tobacco industry for its reliability and is well-consolidated, compact and versatile. X3 has the capacity to manufacture a great variety of special packets, in various formats of both packets and cigarettes (slim and super slim), while ensuring excellent product quality.
Feeding of wrapping materials and reel change are handled automatically.
(source: http://www.cigarettepackingmachines.com/gd-x3-hard-box-cigarette-packing-machine/)