TK-Series Tooth System | John Deere Construction Parts and Attachments
IZIPART Admin August 9, 2021 No Comments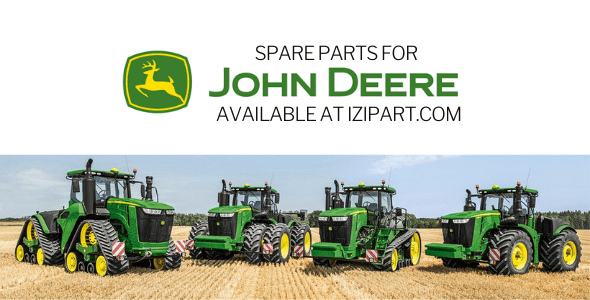 Engineered for maximum strength and impact absorption, this breakthrough design delivers speedy installation and pin retention. Using the hammer-free installation, these wear parts let you work smarter and increase profits by slashing machine downtime.
IZIPART suppliers can manufacture John Deere's rugged replacement teeth and adapters for most brands of backhoes, excavators, loaders, scrapers, and graders. John Deere teeth are available in either split-washer or two-piece-pin configurations to make replacement of these critical wear parts as quick and cost efficient as possible.
TK-Series Tooth Shapes
Which teeth are right for your next job?
Chisel
The Chisel (CH) tooth is built for rock applications, thanks to its good penetration and self-sharpening profile.
Fanggs
The FanggsTM (FD) tooth is an excellent choice for general-purpose applications. Its strong, curved shape increases bucket fill and provides good penetration.
Flare
The Flare (FR) tooth's bucket-fill capabilities are perfect for softer soils and applications that require a clean, flat-bottomed surface.
Heavy-Duty Loader
The Heavy-Duty Loader (LDH) tooth is 38-percent heavier than the comparable-sized loader tooth. With this profile, penetration is maintained while additional wear material is available.
Loader
The Loader (LD) tooth is specifically designed for loaders. The bottom of the tooth aligns with the bottom of a level loader bucket, resulting in a clean floor.
Loader Rock Penetrating
The Loader Rock Penetrating (LDRP) tooth has 30-percent more wear material than its LDH equivalent. This tooth is designed for rock buckets used in highly abrasive conditions that show severe wear on the top of the tooth.
Severe-Duty
The Severe-Duty (SD) tooth boasts 20-percent more material than our Fanggs model. Designed for your toughest jobs, it's ready to tackle highly abrasive applications where tooth wear is an issue.
Tiger
The Tiger (TG) tooth provides maximum penetration for tightly compacted soils, clay, and even rock.
Twin Tiger
The Twin Tiger (TT) tooth features two points designed for optimum penetration. This wider style is commonly used with TG teeth fitted to the outside corner positions of your bucket to maximize clearance during the dig cycle.